the winx club is about six fairys name stella,musa,flora,aisha,bloom and tecna that save the world from evil.bloom is the fairy of the dragon flame and the princess of domino and her boyfriend is sky king of ekyron and marion and oritel is her biological parents and daphan her older sister and her childhood friend seline joined up with the trix to take down the winx and free a man name acheron,next is flora fairy of nature,flora is a sweet,shy,genuine,calming person who loves plants and vegetion of all kinds,her best friend is aisha the fairy of waves and aisha is also a member of the winx club and the princess of andros and her real name is layla anmd her boyfriend was nabu and was soon to be layla fiance,he die in the day of justice to save aisha and fairys of the school of fairys.Musa is the fairy of music and a member of the winx club.she love music,dancing,and singing,her boyfriend riven is a carin and sweet person,but sometimes can be mean and selfish to people and musa,musa best friend is tecna,tenca is also a member of the winx club and the fairy of tecnology.she is a genius and a science who knows everything about math,computers,and even phones,her boyfriend is timmy a genius just like her and last, but not least stella the fairy of the shining sun and the princess of solaria,solaria is stella home planet and home of the three sun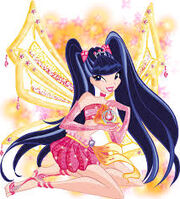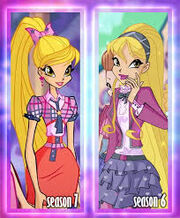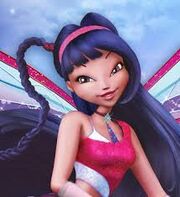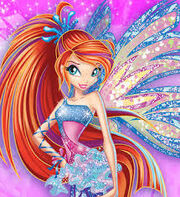 Ad blocker interference detected!
Wikia is a free-to-use site that makes money from advertising. We have a modified experience for viewers using ad blockers

Wikia is not accessible if you've made further modifications. Remove the custom ad blocker rule(s) and the page will load as expected.