The Alfea Champions were famous fairies, who have achieved so many things. They are a group of three fairies: Ress of the Flame, Siobhan of the Water and Farcellia of the Wind. According to Daphne, they are the strongest fairies in Magix history, so strong that refused to bond with the pixies.Her skin is bluish and her hair is blue. She wears a strapless, long, blue gown. She has cloth hanging on her arms. Her dress is mainly bluish purple. Her long hair is tied. They were mentioned in the Legendarium:
"Three famous fairies, whose feats have been passed on from generations."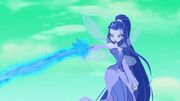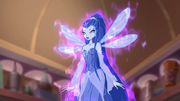 Ad blocker interference detected!
Wikia is a free-to-use site that makes money from advertising. We have a modified experience for viewers using ad blockers

Wikia is not accessible if you've made further modifications. Remove the custom ad blocker rule(s) and the page will load as expected.